Lawn Turf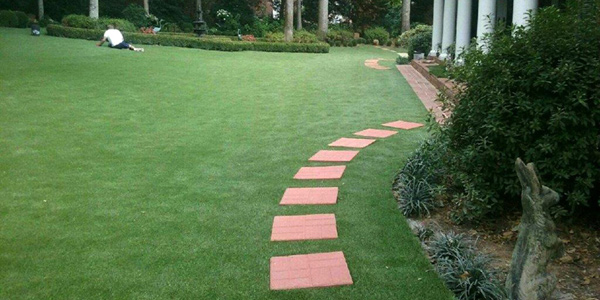 Artificial Lawn Turf is a better solution to planting grass in your yard. Outdoor Solutions is your source for artificial grass in Atlanta and North Georgia.
Here are a few benefits of using our Artificial Lawn Turf:
Natural grass requires costly and intricate maintenance which makes lawn upkeep difficult for many homeowners.
Synthetic Turf requires only limited maintenance and no expertise on the part of the homeowner.
Artificial Grass gives you a beautiful lawn for many years which makes the cost affordable.
There is no watering, no mowing, no fertilizers and no pesticides needed to maintain synthetic turf which will conserve resources, including millions of gallons of water yearly.
Before & After Artificial Turf Installation
---
Contact Outdoor Solutions by MRC Group LLC for more detailed information on our Artificial Lawn Turf!